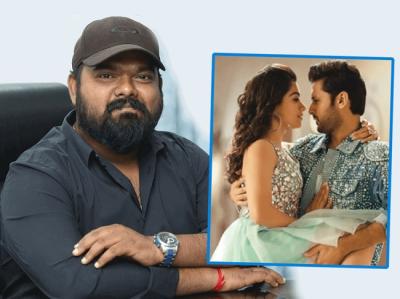 Young Tollywood director Venky Kudumula was duped by a fraudster recently. The filmmaker moved the Cybercrime Police over the incident and lodged a formal complaint with the police.
Tracing back the incident, a fraudster called the director and introduced himself as the jury member of an international film festival. To nominate the film under several categories, he asked Venky to deposit some money.
The filmmaker realised that he was cheated by the fraudster after he asked to pay some more money citing an issue in the nominations. He then lodged a complaint with the cops.
Venky Kudumula, who kept his silence on the issue came forward to speak about the issue. In the long post he made on his Twitter handle, the director mentioned the name of the person who duped him and said he got his number from a common friend.
In his statement, Venky said, he got a call from a person named Naveen who acquired his phone number from a mutual friend and he liked his Bheeshma film and asked the director to apply for the award as the film was about Organic farming.
The director even consulted the common friend about the nominations. The common friend told the director that he had known the person over the past two years. By paying Rs 63,600 as the application fee, I had applied for the nominations.
After releasing that Naveen was a fraudster, Venky Kudumula called the common friend who told him that he had known for two years. The common friend told him that he had back and forth messages from Naveen once in a while.
The director urged everyone to raise their voice if something goes wrong in society. Not only drinking and smoking, but being not careful is also dangerous, the told added in the letter in Telugu.