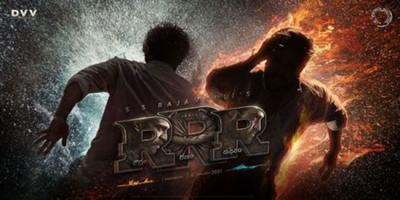 The more you try to keep things a secret, the faster they come out. We normally see filmmakers doing all they can to keep their films under the wraps till the release but some or the other leaks happen from the location spot. Rajamouli's films are prone to such leakages and his upcoming film 'RRR' is no exemption. Despite taking all the safety measures, still from the shooting spot are coming out regularly which is upsetting the makers.
Though Ram Charan's look has been revealed due to his regular public appearances, NTR managed to hide for a long time. Even then, some leaked photos gave away his look in the film. No one is able to understand how these photos are coming out despite not allowing cell phones on to the sets.
Recently, a couple of photos from the move's climax sequence came out and created sensation. A scene involving NTR fighting with a tiger came out and a huge war scene with the British forces too is doing rounds in the internet. These scenes are expected to be the high points of the film and they are brining a lot of hype over 'RRR'. A few stills of Ram Charan dressed as British soldier and the look of Olivia Morris too came out. These clicks lack quality but they are enough to go viral.
The makers are now scratching their heads as they are unable to find out the person behind these leaks.