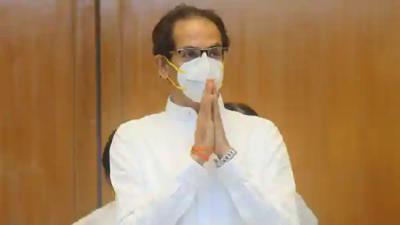 Following the sudden spike in fresh Coronavirus infections in Maharashtra, the government has extended the lockdown imposed last week to tackle the Covid-19 situations in the state.
Maharashtra Chief Minister Uddhav Thackeray held a press conference on Sunday on imposing the lockdown in a few regions. Talking about the decision, the Chief Minister said the lockdown was imposed out of helplessness, though he did not want to impose.
Uddhav Thackeray has stressed the importance of wearing facemasks and maintaining physical distance outdoors. He appealed to the public to follow the rules to avoid lockdown.
With the new infections related to the ongoing pandemic continue to rise, the existing lockdown was extended in the regions, while fresh lockdowns were imposed in a few regions in Maharashtra.
A fresh lockdown was imposed in the regions on February 21 by the state government to curb the Covid-19 infections. While imposing the lockdown, Thackeray said, the decision of imposing another statewide lockdown will be taken after considering the situations in the coming eight to fifteen days.
Maharashtra has been witnessing over 5,000 fresh infections in the past few days. With the sudden spike in Covid019 infections, the authorities imposed a lockdown to tackle the situation.
Despite the lockdown restrictions in the region in the state, there is no stopping for the new infections. In the past 24 hours, Maharashtra witnessed more than 8,000 fresh Covid-19 infections.
According to the information provided by the Maharashtra Health Department, the state registered 8,293 new coronavirus infections. The constant rise in fresh recoveries with 3,753 recoveries is a favorable condition for the state.