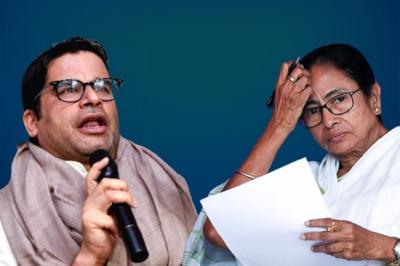 The autonomous constitutional authority Election Commission of India (ECI) issued election notification for the Assembly elections in West Bengal, Assam, Tamil Nadu, Kerala - and the Union Territory of Puducherry.
The notification was issued on February 26. Along with Assembly polls in five states, the Chief Election Commissioner has issued notification for two by-elections, in AP and Telangana.
However, the election notification found itself in the middle of the controversy as the elections will be held in a phased manner. The West Bengal government alleged that Election Commission gave the notification in favour of BJP.
The government alleged that going for the polls in a phased manner will provide some time for the saffron party to focus on the strategies in the upcoming Assembly elections.
Despite these developments, political strategist Prashant Kishor is very confident of Mamata Banerjee aka Didi winning the Assembly polls by defeating the BJP party. He called the upcoming election one of the key battles for Democracy in India.
As per the election notification, the election result of the West Bengal Assembly polls will be out on May 2. The political strategist opined that his prediction will become true and said hold me to my last tweet
"One of the key battles FOR DEMOCRACY in India will be fought in West Bengal, and the people of Bengal are ready with their MESSAGE and determined to show the RIGHT CARD – #BanglaNijerMeyekeiChay (Bengal Only Wants its Own Daughter)," tweeted PK. Concluding his tweet, he further wrote, "PS: On 2nd May, hold me to my last tweet," Prashant Kishor tweeted.
On the other hand, West Bengal Chief Minister Mamata Banerjee is waging war against the BJP party over the past few months. She even lashed out at Narendra Modi and Amit Shah on multiple occasions.