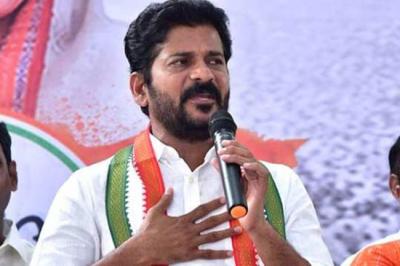 Are the Konda Murali-Konda Surekha couple paying for being too close to Revanth Reddy? Is it because of their support to Revanth Reddy's yatra that they are being sidelined in their home turf of Parakal? Otherwise, why are they sidelined in Parakal?
The Konda couple owes their political career to Parakal. They have always represented Parakal and have their roots there. But, this time around, PCC chief Uttam Kumar Reddy has announced that Inugala Venkatarami Reddy would be the incharge of Parakal assembly constituency. This only means sidelining of the Konda couple. The Konda couple have always invested their political capital in Parakal and today they find themselves sidelined. Insiders say that Uttam Kumar Reddy is peeved by Konda couple's open support to Revanth Reddy. They recently likened Revanth's Padayatra to the padayatra of legendary YSR. This was not to the liking of Uttam.
Sources say that both Konda Murali and Surekha are focusing on Warangal East. They want to promote their daughter Susmitha Patel for this seat in the next assembly elections. Taking advantage of this, Uttam has replaced them in Parakal. Let's now wait for Konda couple's next move.