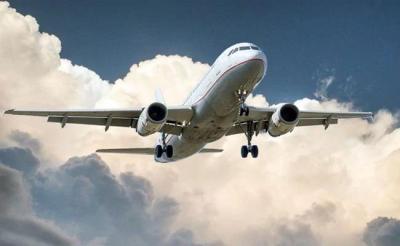 In the backdrop of rising Covid-19 infections in India, the Indian regulatory body Directorate General of Civil Aviation(DGCA) has extended the suspension of international commercial passenger flight services. The suspension was extended till March 31.
DGCA issued a circular on the extension of the suspension of the international flights. "In partial modification of circular dated June 26, 2020, the competent authority has further extended the validity... Regarding scheduled international commercial passenger services to and from India till 23.59 pm IST of March 31, 2021," the circular reads.
In the circular, the DGCA made it clear that international flights may be permitted on select routes. Cargo flights and flights specifically approved by DGCA will be barred from the suspension.
After the flight services were suspended in the country, the Centre gave its nod to allow special flights under Vande Bharat Mission to airlift Indians, who were struck in other countries.
Following the Covid-19 fears, India suspended through and fro flight services to several countries since March 2020. Later, a few flight services were resumed under some restrictions.
In July 2020, India made some bilateral "air bubble" agreements with the US, UK, UAE, Kenya, Bhutan, and other nations to run special flights between the nations.