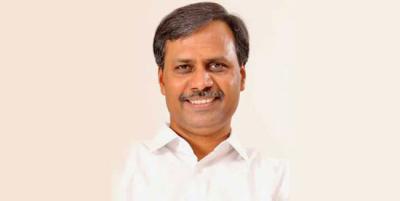 The TRS leaders are cursing the social media these days. The reason? It is upsetting their well laid out media plans. Though they are able to control the traditional print and electronic media, the social is undoing all those gains. The social media trolls and netizen activism is taking the wind out of the TRS campaign.
In the Warangal-Khammam-Nalgonda Graduates Constituency, the social media is troubling and tormenting the TRS and its candidate Palla Rajeshwar Reddy to no end. Social media memes and trolls are lampooning Palla Rajeshwar Reddy and the TRS. For instance, Reddy's claim that he does not have a car, is being trolled. Similarly his engineering college getting private university status too is being trolled. Unfortunately for Palla, rivals like Teenmar Mallanna, Rani Rudrama and BJP's Premender Reddy have significant social media presence. They and their followers are trolling the TRS and its candidate.
The TRS has given the responsibility of managing districts to key ministers. As part of it, Errabelli Dayakar Rao is incharge of Warangal, while Satyavathi Rathod, Puvvada Ajay and Jagadeeshar Reddy are incharges for Mahabubabad, Khammam and Nalgonda districts respectively.