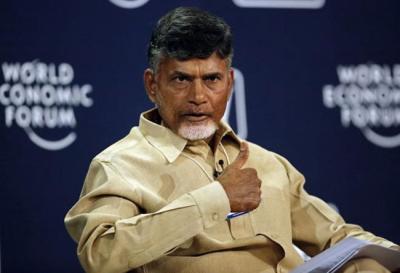 TDP supremo and Chandrababu Naidu is said to be spending sleepless nights ever since his party lost badly in the villages that come under Kuppam constituency represented by Chandrababu Naidu himself. The party has been maintaining a winning streak in Kuppam since 1984 and the winning margin has always been very impressive. But, in the just held panchayat elections, the YSRCP has managed to turn the tables.
Out of the 89 gram panchayats in Kuppam, the YSRCP had won 75 villages, while the TDP could retain just 14. This has sent alarm bells ringing in the TDP camp.  If the same trend continues till 2024, Chandrababu may either have to fight elections from some other constituency or face the danger of losing from Kuppam by over 30000 votes. The TDP is now in a stock-taking mode trying to understand what went wrong for it. Though Chandrababu Naidu is trying to claim that it was the YSRCP hooliganism that caused such reversal, not many in the political circles seem to agree with him. They feel that Chandrababu has not visited the constituency in a while and did not act even when he kept on losing loyal party workers. The party leaders are trying to assess the causes of such conclusive defeat. The TDP faredbadly in Kuppam, Ramakuppam, Shantipuram and Gudupalli mandals. In these four mandals, the TDP culd get just 36113 votes while the YSRCP supporters secured over 70000 votes.
The general feeling is that Chandrababu has left the party workers in the constituency to their fate and did not bother about them when they needed his support. Sources say whatever votes that the party has got in the panchayat elections mainly due to the tele conferences and zoom meetings that Lokesh and Bhuvaneshwari had organised. They were regularly in touch with the local leaders in Kuppam.