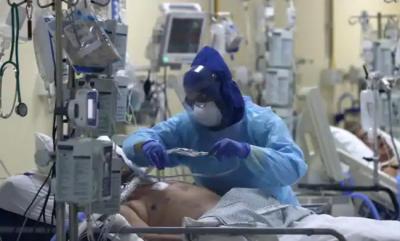 Maharashtra is going through a tough time with the sudden spike in fresh Coronavirus infections. The state has once again witnessed a rise in new cases in the past 2 hours.
Pune registered not less than 1,176 new COVID-19 cases and 6 fatalities in the last 24 hours, which takes the toll of the total infections and fatalities to  3,98,607 and  9,183 respectively.
 Given the rise of new infections, the Maharashtra government led by Chief Minister Uddhav Thackeray has announced that all the political, religious, and social gatherings were banned in the state.
Adding further, he said they will get to know whether the spike in cases is because of the second wave or not. In the coming eight to fifteen days, we will know about the situation, he said.
"Lockdown is not the way out, but stopping physical contact is the way to break the transmission chain. A century ago, there was the Spanish Flu. Then also masking up, washing hands, maintaining physical distancing was the strategy used,' he said.
It has to be noted that the government has earlier announced a week-long lockdown in the Amravati district. The lockdown will come into effect from Monday 8 PM,i.e. today.
The government has made it clear that except for the essential services, the other services will not be permitted in the region. All sorts of gatherings and services will be banned.
The Chief Minister said that people who want to see another lockdown can step outside without masks and people who don't want another lockdown to be imposed should follow the rules.