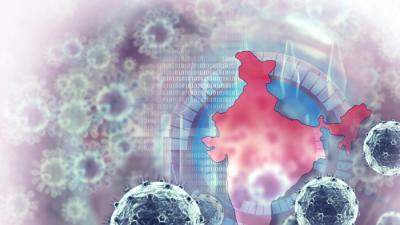 In a piece of good news, India registered less than 15,000 fresh Coronavirus for three consecutive days, which indicated that the country is slowly moving towards herd immunity.
According to the information provided by the Union Health Ministry, India has registered 14,849 fresh Coronavirus cases in the past 24 hours, which takes the total toll of infections to 1,06,54,533.
Looking at the recovered patients, a total of 1,03,16786 patients have been recovered and discharged from the hospitals so far, taking the active cases in the country to 1,84,408. India's recovery rate rose to 96.82%.
On the other hand, the Covid-19 related fatalities have mounted to 1,53,339 with a mortality rate of  1.44 percent, including 155 fresh casualties registered in the past 24 hours.
Telangana added 221 fresh Corona cases in the past 24 hours, which pushes the total caseload to 2,93,056. With 2,87,899 patients beating the virus, the active cases stood at 3,569. So far, 1,588 patients have succumbed to the pandemic.
Fellow Telugu state Andhra Pradesh registered 158 fresh Covid-19 cases. With the fresh cases, the caseload of Covid-19 in the state has mounted to 8,86,852. 8,78,232 patients have managed to recover from the virus, and the active cases stood at 1,473
India has started a massive vaccination drive against the Coronavirus on the 16th of January. So far, a total of  15,82,201 were vaccinated with the vaccine, while 1,91,609 people were vaccinated in the last 24 hours.
According to the data collected by the Johns Hopkins University, the global count of Covid-19 cases surpassed the 9.92 crore mark, as 5,60,261 fresh cases registered across the nations in the past 24 hours. The virus has claimed 21,28,505 lives so far.