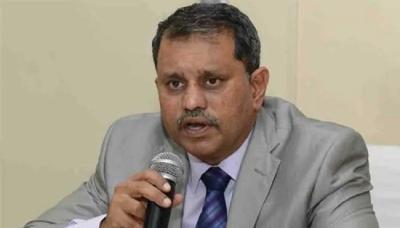 As a sudden twist in the AP Local Body polls row, Andhra Pradesh Secretariat Employees' Association president K Venkatrami Reddy reportedly made sensational comments on SEC Nimmagadda Ramesh Kumar.Venkatrami Reddy found fault with Nimmagadda Ramesh Kumar's behavior and said he is taking decisions according to his wish on the Panchayat elections.
He said the employees who will be appointed for the Panchayat elections should be vaccinated with the vaccine against the Coronavirus pandemic as they don't want to take risks with their health.Following Venkatrami Reddy's comments, Nimmagadda Ramesh Kumar wrote a letter to the Director-General of Police, Andhra Pradesh, Damodar Gautam Sawang, popularly known as Gautam Sawang.
In the letter, Nimmagadda Ramesh Kumar asked the DGP to take action against Venkatrami Reddy for his controversial comments against him over the Local Body Polls.Nimmagadda claimed that Venkatrami Reddy's controversial comments are in a way threatening and he is making personal comments, which is not appreciable.