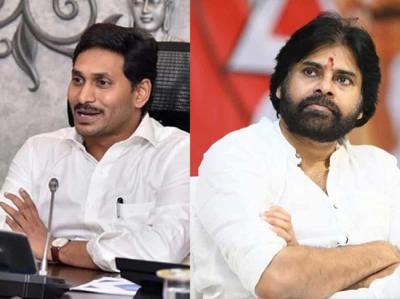 The Andhra Pradesh government led by Chief Minister YS Jagan Mohan Reddy, which is batting for the demand to postpone the Panchayat elections, given the Covid-19 vaccination drive is not leaving any stone unturned to differ the polls.
To see that the polls are postponed, the Andhra Pradesh government has moved the Supreme Court challenging the High Court orders to conduct the Local Body polls.
Actor-turned-politician and Jana Sena chief Pawan Kalyan has responded to the much-talked-about Local body elections row in Andhra Pradesh, which is going through several twists and turns with each day passing.
Janasenani found fault with the Jagan government over the Panchayat elections and questions how many times will the state government knock on the doors of the Court over the polls.
The government is giving Corona outbreak and vaccination drive against Coronavirus as a reason to postpone the polls. But the YSRCP leaders have held birthday celebrations during the Corona outbreak, Pawan said.
"Pawan Kalyan questioned, didn't the YSRCP government think of Corona situations when holding birthday celebration events. Why are they thinking of pandemic only for the polls? Pawan questioned.
Pawan Kalyan has slammed the state government for dragging SEC Nimmagadda Ramesh Kumar and Judges into the caste angle and abusing them based on their castes.