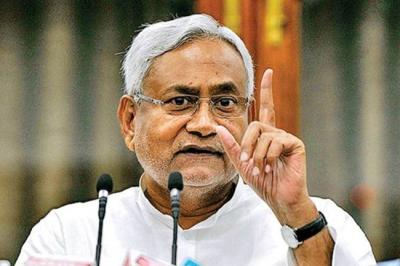 Usually friendly and affable chief minister of Bihar is angry. CM Nitish Kumar lost his cool and yelled at the media persons the other day. He showed his anger at them and questioned their reportage.
Nitish is known to be a cool politician with friendly relations with the mediapersons. But on Saturday, he was fire and brimstone when mediapersons asked him about the deteriorating law and order situation in the state. They were referring to the broad daylight murder of Indigo manager Roopesh Kumar in Patna.
At this Nitish flew into a rage and shouted back at them. He said their questions were politically motivated and he wanted them to recollect the dark days of the Lalu-Rabri regime, when there used to be 25 murders per day.
Sources say Nitish Kumar's anger is a reflection of his growing frustration with the attacks by the opposition RJD and the domination by the BJP. The BJP has more seats in the alliance and is actually dictating terms. Nitish is unused to all these. Hence the frustration, said those who know him.