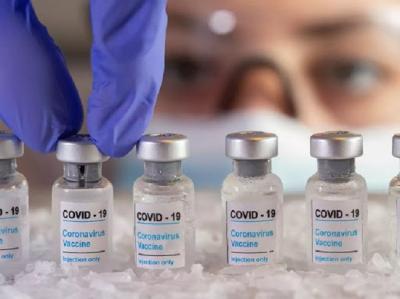 India, the second-worst affected nation globally with the Coronavirus impact has launched the massive nationwide vaccination drive. The vaccination drive was launched by Prime Minister Narendra Modi on Saturday.
When the vaccination drive is underway across the states and union territories, reports claimed that one of the vaccines needs a consent form from the beneficiaries to get the vaccine.
News Agency AINS claims that in order to get the Bharat Biotech's Covaxin vaccine, the beneficiaries should give a consent form before vaccination.
According to the reports, the consent forms of Hyderabad-based Bharat Biotech says, In the first and second phase of the clinical trials, the Covaxin proved to produce the antibodies against the Coronavirus. The study of Covaxin is underway and the third phase of the clinical trial is being studied.
It is also said that the consent form comes with an appreciating note for the people who are taking the vaccination doses as the clinical study is underway and the efficacy offered by the vaccine is yet to be established.
The letter adds that Bharat Biotech takes the liability if anyone falls sick after taking the vaccine dies. If the beneficiary dies due to the vaccine, his/ her family will be given the compensation amount.
The alleged consent form has sent shocking waves across the nation and several groups are questioning the authenticity of the vaccine and expressed their shock at how come the government approved the unproven vaccines.
The opposition Congress took the opportunity to lash out at the government over the safety and reliability of the vaccine in curing the novel Coronavirus.
Congress leader and MP from Anandpur Sahib Manish Tewari slammed the government over this and questioned why didn't any govt functionary took the vaccine if it is reliable.
The DCGI approved two vaccines developed by Bharat Biotech's Covaxin and Oxford's Covishield, developed by Pune-based Serum Institute of India.
During the first phase of the vaccination drive, three crore healthcare workers and medical staff across the nation will be vaccinated with the vaccine dose. The union government will bear the cost of vaccination for Corona warriors