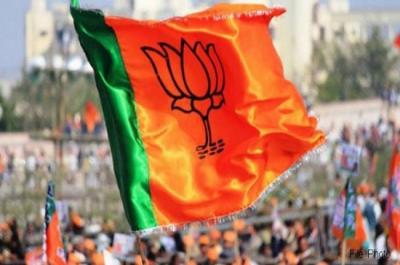 The Bharatiya Janata Party in Telangana is eyeing Khammam municipal corporation. Senior party leaders are making regular tours of Khammam to pep up the party workers. Leading the pack is state president Bandi Sanjay himself. He has been in touch with Khammam BJP workers for the past two months and has been motivating them to aim for the victory.
Unknown to many, the BJP state leadership has brought over 200 key party workers, IT professionals and experts from Khammam to Hyderabad during the GHMC elections. These workers were assigned various tasks ranging from office management to IT promotional work and door-to-door campaign. This was aimed at giving hands-on experience for the workers in electioneering. They had separate meetings with national leaders like Smriti Irani.
It is these workers from Khammam, who will spearhead the campaign of the party in the upcoming municipal elections. Sources said that intensive workshops are being held for the BJP workers in Khammam and these workers are said to offering training to the locals. Already several key organisers are camping in Khammam to prepare the groundwork.