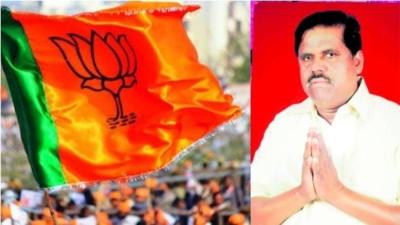 In a shocking turn of events, a noted realtor and Bharatiya Janata Party9BJP) leader Telangana took the extreme step and ended his life. He took the step with alleged land disputes and financial transactions.
Going into details, BJP leader and realtor Samreddy Venkatreddy is said to have made an agreement with a farmer for a land. The land lies close to Samreddy Venkatredd's agricultural land.
The price of the land was fixed at Rs 1 crore 30 lakhs. To borrowed one crore money from a businessman, and arranged another 30 lakh from his sources and gave the money to the landowner long ago.
Its been so long, the agreement was made between Samreddy Venkatreddy and the landowner. But the landowner is neither handing over the land to him, nor giving back his money.
It is said that Samreddy Venkatreddy, who is frustrated with the land dealings set him ablaze on Tuesday by pouring petrol on him. He sustained severe injuries when he tried to set himself ablaze.
The locals saw him and rushed him to a nearby hospital. Doctors tried hard to save his life. But the doctors' treatment couldn't save him sadly. He breathed his last on Tuesday evening at the hospital.
He was once a TDP leader and then wore the BJP shawl. Under the BJP ticket, he has contested from the Turkayamjal as a ward member. He lost the elections.
A police case has been registered by the cops. An investigation is underway and more details, in this case, are awaited.