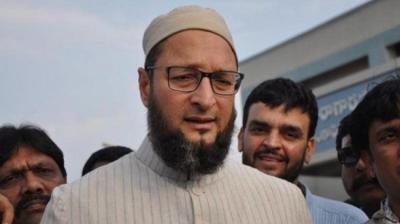 The all-time low turnout in the Old City of Hyderabad has left the Majlis Ittehadul Muslimeen (MIM) red-faced. Despite a high-voltage campaign and special efforts by the religious leaders, the polling percentage in the Old City, especially those dominated by the Muslims, has been very low. The old city registered just 32 per cent votes. In the last GHMC elections, the Old City registered 40 per cent votes, which is less than the 45.2 per cent votes polled on an average in the GHMC.
While the polling was less by 5 per cent in 2015, it is less by 13 per cent this time. The polling in the slum areas, inhabited by Dalits and Muslim poor, too has been very low . In Mallepalli and Ziaguda, the two traditional MIM strongholds, the polling percentage was 35.66 and 37.96 respectively. In old city's Dabeerpura, the polling percentage was as low as 29.53. Another stronghold Barkas had only 28.19 percent voting. Only Jangammet, Shaalibanda, Uppuguda, Moghalpura, Gaulipura and Chandrayangutta recorded more than 40 per cent polling. There are around 55 divisions in the old city and a vast majority of them polled between 25 to 35 per cent.
Analysts see this as a rejection of MIM brand of politics. The Muslim voters did not come out to vote as there was no alternative to the MIM in these areas.