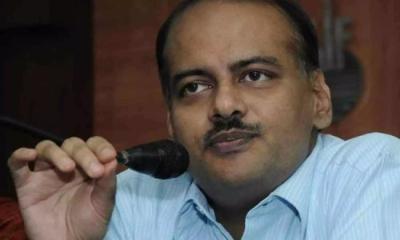 Telangana Chief Minister KCR has a way with the bureaucrats. Many a times, his decisions baffle even those who know him closely. How he deals with them and how he gives them tasks are inscrutable and keep people guessing.
Take the case of senior bureaucrat Seshadri. This senior IAS officer is known for his no-nonsense, straightforward and honest ways. He has won accolades for his work wherever he worked. KCR personally picked this IAS officer and made him part of the Chief Minister's Office. Having taken him, KCR has not allocated any department to him so far. Months have elapsed, but Seshadri continues to function without any specific responsibility.
Sources said that administrative circles felt that he would be given the revenue department as Seshadri has worked very effectively and handled revenue matters quite efficiently while he was the collector in problem zones like Rangareddy and Visakhapatnam. However, let alone revenue, Seshadri has not been given charge of any government department so far.