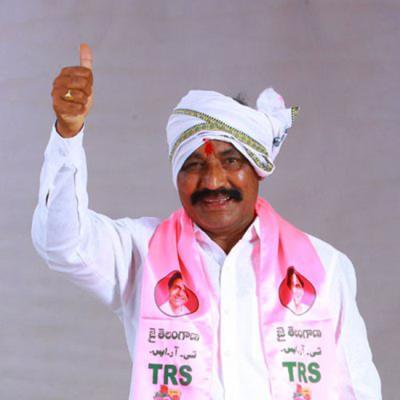 Was Nomula Narsimhaiiah, the Nagarjunasagar MLA who passed away due to a massive cardiac arrest on Tuesday, unhappy in the TRS? Was he upset that the TRS party was not giving him his due? Was he complaining that the leadership was not according him any respect?
Rumours are flying thick and fast in the political circles that Nomula was an unhappy man. He reportedly confided to several Communist leaders, who were his colleagues while he was in the CPM that he was not being given any respect in the TRS. He crossed over to the TRS ahead of the 2018 elections and contested as the party candidate from Nagarjuna Sagar. He trounced Congress strongman and CM post contender K Jana Reddy. As a giant killer he expected a minister's post, sources say. However, he wasn't made a minister and has been on the sidelines in the party show.
Highly placed sources say that he was even contemplating of leaving the party and was reportedly in talks with some other parties. But, a sudden cardiac arrest has cut his life short and he died on Tuesday. Now, sources within the TRS say that a member of his family could be given the party ticket to contest the bypolls.