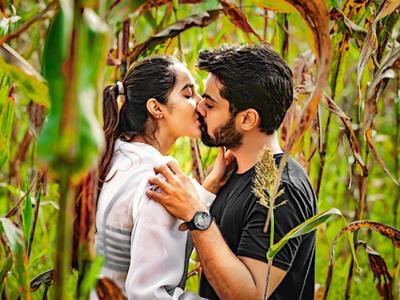 'Dirty Hari', a romantic thriller, is creating quite a buzz in Tollywood and is one of the most awaited movies in Telugu Cinema. The film directed by MS Raju and produced by Guduru Sateesh Babu and Guduru Sai Puneeth has an impressive cast like Shravan Reddy and Ruhani Sharma in the lead roles.
The movie teaser is trending on social media. Now, a new ATT app saw this picture and took the rights to the fancy rate. The film is set to release on December 18 on a New ATT.
If the reports are believed, Bunny Vas and his friend Kedar and others are behind this new ATT platform. The yet to be launched ATT has already signed six films as of now.
The ATT will be launched on December 18. The official announcement will be made in the first week of December. The first movie to feature on this app will be 'Dirty Hari' on a Pay per view basis. More details are awaited.