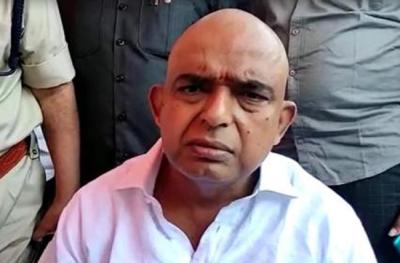 A shocking incident took place in Andhra Pradesh that an unidentified man attacked AP Transport & Information Minister Perni Nani with an iron trowel at his residence in Machilipatnam.
As per the reports, a man came to meet the minister at his house in Machilipatnam on Sunday morning. The attacker pretended as touching Perni Nani's feet and attacked him with a sharp trowel he had brought along.
The minister was immediately alerted when he learned that he was being attacked. His followers got alerted and caught the perpetrator of the attack.  The minister's shirt was completely torn in the attack and he narrowly escaped death. The man was immediately charged with assault and handed over to police.
The accused was identified as Badugu Nageswara Rao, a construction labour from Machilipatnam. The suspect was found to be under the influence of alcohol at the time of the incident. The police registered a case and investigating whether the attack was due to liquor influence or any other reason. The full details are yet to be known.