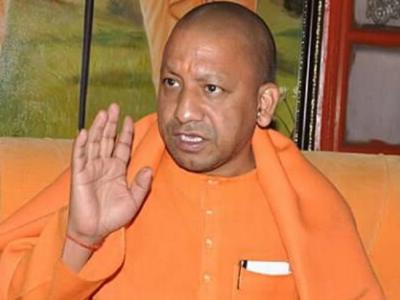 At a rally ahead of GHMC polls, Uttar Pradesh Chief Minister Yogi Adityanath blamed the evil alliance of the TRS and AIMIM parties for the lack of progress and said the BJP could rename the city to Bhagyanagar if it won.
While campaigning for the BJP for the GHMC polls in Hyderabad, Yogi Adityanath said Hyderabad will be renamed as Bhagyanagar if the saffron party comes to power in the state.
"Some people were asking me if Hyderabad can be renamed as Bhagyanagar. I said - why not? I told them we renamed Faizabad as Ayodhya and Allahabad as Prayagraj after BJP came into power. Why can't Hyderabad be renamed as Bhagyanagar?" he asked, as supporters cheered.
Yogi Adityanath said there is a need for change across the country. He said he is happy to see the enthusiasm of the people of Hyderabad. He also said that the struggle against Nizam had materialized with Sardar Patel.
He further said that under the leadership of Prime Minister Narendra Modi, Home Minister Amit Shah revoked Article 370, giving full freedom to the people of Hyderabad and Telangana to buy land in Jammu and Kashmir.
The voting for the GHMC polls will be held in 150 wards on December 1 and the results will be declared on December 4.