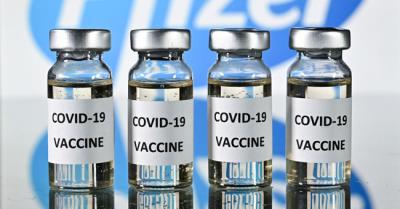 During the time, when the global Coronavirus infections toppled 61.5 million, two US-based pharmaceutical corporations Moderna and Pfizer have announced that their vaccine candidates are nearly 95 percent effective against Covid-19.
Both pharmaceutical companies claimed the effectiveness of the vaccine based on the final results of the late-stage trial in vaccine trials. Once the results of the third phase clinical trials these companies make one more step close to the Covid-19 vaccine.
Last week, Pfizer has applied for the emergency use of the vaccine developed by them. The United States' health regulators which will meet in December will make a crucial call on this.
Once the United States' health regulators give its nod for the authorisation of Pfizer's vaccine candidate, the manufactures can use the vaccine candidates for the patients who are in the critical stage.
It is believed that, once the US-based manufacturers roll out the vaccines, the vaccine dose will be priced at Rs 1500 per piece. Based on the demand the price may go up.
On the other hand, the chances of Indians getting vaccines for a relatively very less price are very high. Three vaccine candidates to cure the pandemic are currently being developed in India.
Serum Institute of India's Covishield, Bharat Biotech's Covaxin, and Zydus Cadila's ZyCoV-D are at the clinical trial stages. PM Modi is scheduled to tour three manufacturers today.
He is expected to discuss the vaccine development process and the distribution plan to supply the vaccines for the public with the vaccine developers.