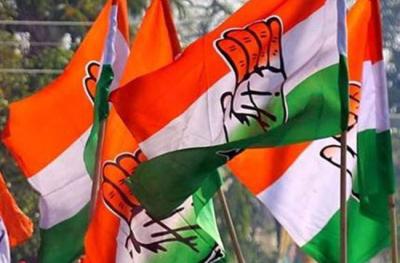 The Congress Party appears to have lost the plot completely in the GHMC elections. The election campaign is turning out to be a non-starter and the candidates in several constituencies appear to have given up. Some candidates have stopped campaigning, if sources are to be believed.
Meanwhile, key leaders are leaving the party in drones. On Thursday, senior leader and party's NRI cell in charge Nangi Devender Reddy has resigned and joined the BJP in the presence of former Maharashtra CM Devendra Fadnavis. Similarly, actress-cum-politician Vijayasanthi, who is the campaign committee incharge for Telangana, has changed her social media profile. She has removed the Congress colours and added the saffron colour. She has also removed the image of Rahul Gandhi from her profile.
The latest to leave the party is senior leader and AICC member Gudur Narayan Reddy. He has sent in his resignation to the party chief Uttam Kumar Reddy. Sources say he is likely to join the BJP. Meanwhile, PCC chief Uttam Kumar Reddy is said to be talking to him not to leave the party. However, Narayana Reddy seems to be adamant, say sources close to him.