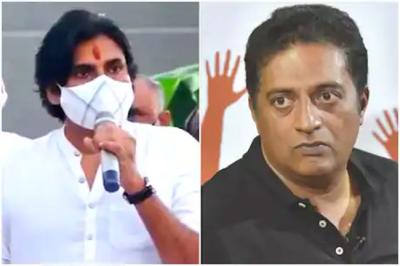 Ahead of the much anticipated GHMC elections, Actor-director Prakash Raj made many heads turn by making sensational comments on Actor-turned-politician Pawan Kalyan.
Prakash Raj found fault with supporting BJP despite being chief of a political party. He said his decision to back off from GHMC elections has irked him just like Jana Sena activists.
Referring to Pawan Kalyan's decision in politics, Prakash Raj compared him to Chameleon. He supported Modi in the 2014 elections, later he said the National Democratic Alliance(NDA) cheated the Andhra people and withdrew his support to the party.
Pawan Kalyan surprised everyone by joining hands with NDA. He even made an alliance with the BJP. What is this? How can a leader do like this? Prakash Raj questioned.
The Actor-director has lashed out at the BJP. He said the party is more interested in Hindu-Muslim violence than the development in the country. He held Congress-BJP for the country not getting developed.
He concluded that the Hyderabad public should vote for Telangana Rashtra Samithi(TRS) for the upcoming civic body polls and should teach the National parties a lesson.