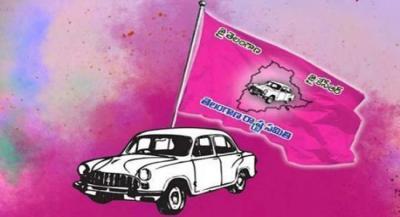 The ruling TRS is facing a very serious problem in at least 20 to 25 seats in the GHMC election. No... It's not because of either BJP or Congress. It is from the TRS itself. According to intelligence reports sent to KCR, in about 20 to 25 divisions, local MLAs are not cooperating with the party candidates.
The report said that these MLAs are not happy with the candidates chosen by the party leadership and are not campaigning for them. They are focusing on the campaign of their supporters only and are ignoring these candidates. Not just that, they are actually helping the rival candidates big time. The report has reportedly shocked the TRS boss. He is said to have called up the errant MLAs and reportedly gave them an earful. He is said to have told them to mend their ways. But, sources say there is not much change in the situation.
The party leadership is surprised that there is dissidence despite consulting the MLAs in the selection of the candidate and also counselling the leaders to work together. 'If things go wrong, the TRS tally could be hit badly. The party may lose at least 25 seats due to dissidence,' a party leader revealed.