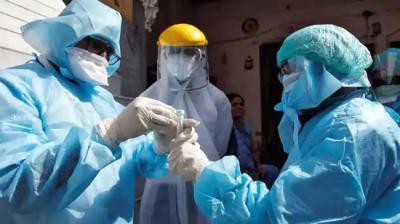 The apex biomedical research body  Indian Council of Medical Research(ICMR) has conducted a national serosurvey to found out the actual spread of the novel Coronavirus in the country.
The recent survey, which marks the second national serosurvey in the country stated that the urban slam areas faced the wrath of the virus spread as the areas contain the highest number of infections.
The outcome of the national serosurvey is that, by August, as many as 74.3 million people were exposed to the novel Coronavirus causing SARS-CoV-2 strain. The estimated count translates to around seven percent of the Indian population.
The count of people exposed to the SARS-CoV-2 strain is less in urban non-slum and rural areas, while the count is very high in the urban slum areas in the country.
Talking about less than 10 percent population exposed to the virus in the survey, it is believed that a large portion of the country's population might have contacted the virus but are susceptible to the virus.
This also indicates that a large population in the country developed antibodies to fight the SARS-CoV-2 which resulted in the survey finding out less percent of people exposed to the virus. People being asymptomatic for the virus is also a reason for this.
The survey sheds light on children getting infected with the virus. However, the rise in adult seroprevalence over the months is a good indication  The seroprevalence increased by nearly ten months.
The ICMR went for the serosurvey back in May, this year to measure the actual spread of the novel Coronavirus disease in urban and non-urban areas. The only difference in the outcome in both the serosurvey is the adult seroprevalence went up by nearly ten times.