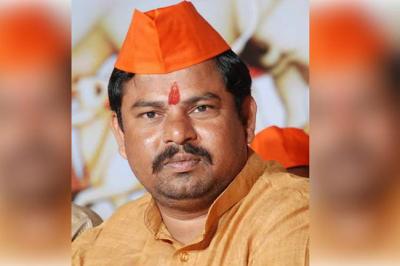 BJP's Goshamahal MLA Raja Singh is at it again. Once again, he is upset with the party leadership. Raja Singh, who is known to blow hot and cold with the party leadership over several issues, is unhappy over the state leadership sidelining some of his supporters.

He is demanding that his supporters should be given the tickets to contest as corporators in the divisions that come under Goshamahal constituency. He is upset over reports that in some divisions, his supporters would not be given tickets. In fact, in Jambhagh division, Dr K Laxman's relative is being touted as the official candidate. He has similar complaints with Goshamahal, Gunfoundry and Begumbazaar divisions. Raja Singh has opposed this. At one stage, rumours flew thick and fast over Raja Singh announcing his resignation from the MLA post.

Though Raja Singh himself denied this, he is angry with the leadership. He is upset that even during the local committee formation, his candidates have been ignored. In the party organisational setup too,  he has some complaints. As of now only Mangalhat division has been given to Raja Singh's candidate.