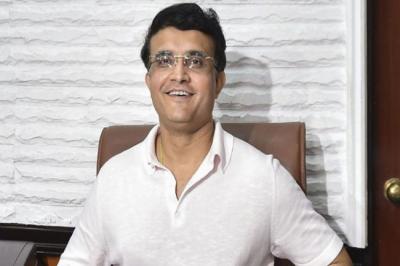 Former Cricketer and Board of Control for Cricket in India(BCCI) President Sourav Ganguly explored all the options to conduct the 13th edition of the Indian Premier League(IPL).
His efforts yield fruitful results. Despite the pandemic outbreak, the ongoing edition of IPL has been receiving a tremendous response from the fans in the forms of record ratings and viewership.
In his interview with a leading sports channel, he shared his happiness over the response and said he is not surprised by the response the tournament has been receiving.
BCCI President said, the IPL has been a super hit tournament so far and called the IPL the best tournament in the world.
To call the tournament the best in the world, Sourav Ganguly weighed the super overs and the batting prowess of Sikhar Dhawan, Rohit Sharma, and young players in the tournament.
The recent BARC-Nielsen report cited that compared to 2019, the 2020 edition of IPL witnessed a growth of 15 percent in viewing minutes. 269 million viewers have watched the opening week of IPL 2020.