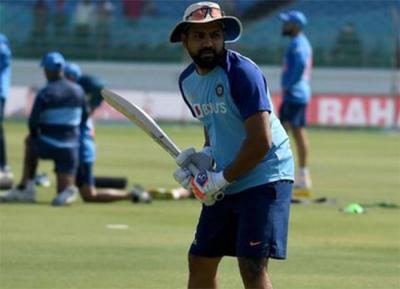 The BCCI selection committee not including Indian star opener Rohit Sharma in the Indian squad for the Australian series raised many questions on Rohit's hamstring injury.
Amid the growing controversy, reports emerged that the selection committee's decision to omit Rohit Sharma from the Aussies tour came after the Indian team physiotherapist informed them about Rohit's injury.
Indian team physiotherapist Nitin Patel informed BCCI that Rohit Sharma needs two to three weeks rest to recover from the hamstring injury in his left leg and he will not be available for selection.
A team of doctors will closely monitor the health progress of Rohit Sharma and the Indian speedster Ishant Sharma. Ishant was also not named in the squad due to his injury.
Hours after BCCI announced the squad, Mumbai Indians shared pictures and videos of Rohit Sharma sweating out at the nets. Cricket fans and former cricketers slammed the selection of vomiting Rohit.
The BCCI and selection committee, which was at the receiving end over not selecting Rohit Sharma said that they are not aware of Rohit Sharma resuming practice.
Several former cricketers like Sunil Gavaskar and other raised questions over not including Rohit in the squad and asked if the injury is severe then why is he practicing in the nets.