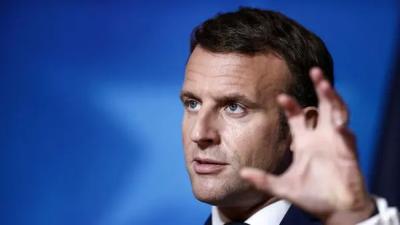 Western Europe country France, which eased the lockdown restrictions witnessed a massive growth in fresh Coronavirus infections. Experts have cited this as the second wave of the virus.
With the indications of the second wave of the ongoing pandemic, the President of France Emmanuel Jean-Michel Frédéric Macron, popularly known as Emmanuel Macron has announced a new lockdown till the 1st of December.
He announced the new lockdown news in a television address on Wednesday. He expressed his concerns over the second wave and opined that the second wave would be more dangerous.
Backing his decision to announce a new lockdown in the country till Dec 1, 2020, the President said if no steps were taken to combat the pandemic, not less than 400,000 casualties will be reported.
With immediate effect, all the night bars, restaurants, and businesses that come under the non-essential category were asked to shut from Thursday.
He urged people to stay at homes and not to step out of their houses unless it's an emergency. However, people need written statements to step out of their homes.
He maintained that the economy should not stop and the work from home model for the companies will play a key role to see the economy will not collapse.