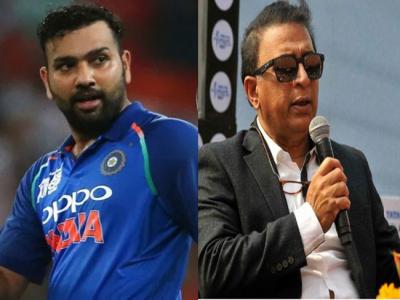 Indian cricket fans were in a big surprise after Rohit Sharma's name was missing from squads of all three formats for Team India's upcoming tour of Australia. Reports said that Rohit was dropped from the team due to his injury as he also missed Mumbai Indians' last two matches.
Moments after BCCI announced the teams, Mumbai Indians shared two posts showing the hitman in full swing at the training session.
After the Mumbai franchise tweeted, the situation perplexed and former India captain Sunil Gavaskar has asked for some clarity on the entire issue.
"And if he is practising in the nets for Mumbai Indians, then honestly I don't know what kind of injury it is. I think a little bit of transparency, a little bit of openness about what is the problem with him will help everybody," Gavaskar asked.
"The Indian cricket fan deserves to know, more than anything else. The franchisees, I understand. They don't want to give their hand away. They don't want to give the oppositions any psychological advantage. But we are talking about the Indian team here. Even Mayank Agarwal for example. For an Indian cricket fan, they ought to know what happens to two of their key players," Gavaskar said.