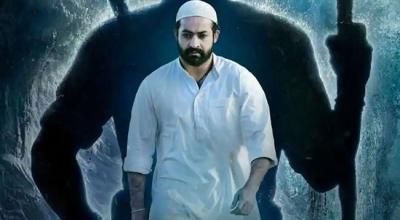 The recently released RRR teaser has given a eye treat to the movie lovers and NTR fans especially who waited with bated breath to witness their star hero doing the magic!  
Later a small controversy has breewed up later the teaser release. As to how NTR in the role of Bheem could wear the skull cap like that of a Muslim and thus the heirs of Komaram Bheem demanded an explanation and removal of such scenes!
News sources said that it will be a tough call for the unit to remove the scenes as they are linked with a suspense in the story of NTR in the film. Close sources even say that it is well planned to garner attention from all circles but this agitation is going the other way!
Recently BJP Member of Parliament from Adilabad warned Rajamouli that hiw would you change the history of our godly figure-Komaram Bheem. You will regret after heavy loss if you continue with the same posters and videos of wrong interpretation as no one knows who will burn the theaters and agitate in pure anger. The MP said the Director has to come up with explanation and change the misinterpretation!
As of now a clarification has come from RRR unit saying that the look with muslim skull cap do not have link to the story of Bheem and is just a hideout secret surprise in the film. On the other side, fans of the maverick director send their support as it could be a surprise element in the film and a creative person needs freedom and not objection!
It is evident that the Bheem teaser has struck the right chord with the fans and movie lovers and thus expectations on this film are sky high now!