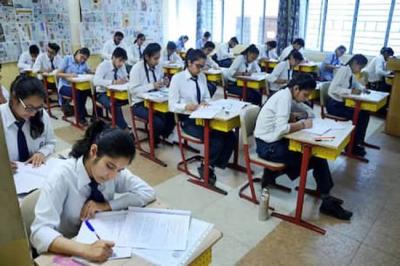 In the wake of states and Union Territories gearing up to permit the educational institution to reopen after more than six months, the Ministry of Home Affairs (MHA) extended the Unlock 5.0 guidelines in the country till November 30, 2020.
With the MHA extending the unlock 5.0 guidelines till Nov 2020, the schools across the nation cannot be reopened.
The guidelines also state that without consulting the Union Government, the States and Union Territories cannot impose lockdowns outside the Containment zones.
It is believed that the Central government took the opinion of the majority of parents who are not ready to send their children to schools fearing that they might catch the virus.
The clinical trials of Covid-19 vaccines are in the third phase and the trails are being carried out at a rapid phase. However, the chances of getting the vaccine this year are very thin.
With no chances of getting the vaccine this year, parents of students don't want to take any chance with their children's health. A majority of them want to continue the online studies till the time we get a potential vaccine to cure the pandemic.
In the last 24 hours, India reported as many as 43,893 fresh pandemic cases, pushing the total cases in the country to 79,90,322. With over 72 lakh patients beating the virus, the active case stood at 6,10,803.