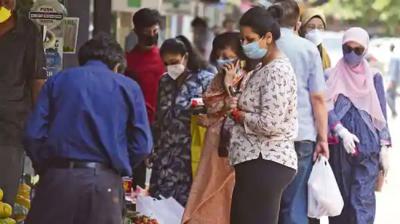 The guidelines for Unlock 5 issued by the Ministry of Home Affairs (MHA) in September as part of lifting the lockdown restrictions across the country will be effective till the 30th of November.
The centre led by Prime Minister Narendra Modi issued an official statement in this regard in which the government maintained that the Unlock 5.0 guidelines will be in force till 30 November 2020.
The new guidelines issued by the Ministry of Home Affairs (MHA) in September, allowed the Cinema halls, swimming pools, and gathering to resume operations with some restrictions keeping an end to over six months period.
However, metro rail, shopping malls, hotels, restaurants, hospitality services, religious places, and other activities related to crowds need to follow the Covid-19 protocols.
The protocols come under the Standard Operating Procedures (SOPs) which deals with stressing about following the Covid-19 norms like following the safety precautions.
The guidelines also state that without giving prior intimating to the Central government, any state or Union Territory cannot impose lockdown in areas outside the containment zones.
Due to the pandemic outbreak, the Centre imposed a nationwide lockdown which resulted in almost everything around us coming to a standstill.
The centre began easing the lockdown restrictions in a phased manner under Unlocking. Now Unlock 5.0 is going on, which eased the restrictions.