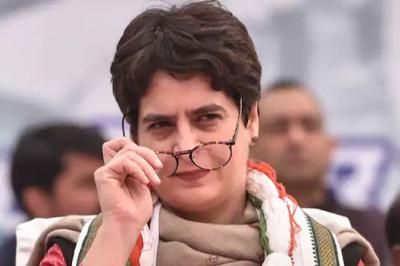 Congress general secretary Priyanka Gandhi Vadra lambasted at Uttar Pradesh government led by Chief Minister Yogi Adityanath on the rise in the vegetable prices during the festive season.
The Congress leader alleged that when the vegetable prices in the state are soaring, the state government has been spending crores on advertisements to mislead the public.
She took to Twitter and lashed out at the government over the rise of vegetable prices. In her tweet, she has also tagged the price list of various vegetables in Lucknow city. She tweeted in Hindi.
"During the festival season, inflation has caused problems for the common people in Uttar Pradesh. Vegetable prices are soaring. Work and businesses came to a standstill. But the BJP government, which has spent crores of rupees for false propaganda, kept its silence on the problems faced by the public, " her tweet read.
Like the Telugu states, UP too suffered from skyrocketing prices of onions. Onions were being sold at Rs 70 to 80 per kilo. Tomatoes reached Rs 60, while potatoes prices increased to Rs 50 from Rs 10, reports claimed.