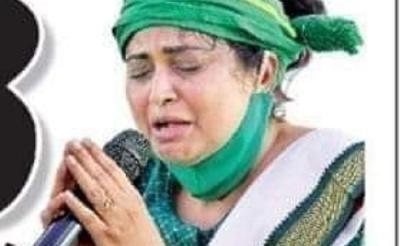 When real people tend to protest and come out on the streets for their needs and wishes, it creates a big impact. But it is not the same when reel people do the same thing. People tend to believe in real emotions and that is exactly what happened with Divyavani's reaction to Amaravati city.
Recently, she made a public appearance where she is seen sobbing badly about Amaravati and wanting it to be Andhra Pradesh's capital. The video is going viral and somehow people are not believing her tears as she found a lot of criticism on social media. There are some people who claim that she did it to increase the rates in and around Amaravati as she might own some lands there.
There is a message which says, "Farmer Divyavani crying, pleading, begging, urging and what not saying she wants Amaravati only as the capital. If only she displayed the same acting prowess in cinema industry she would have become another Ramya Krishna and would have taken 3 crores per film."