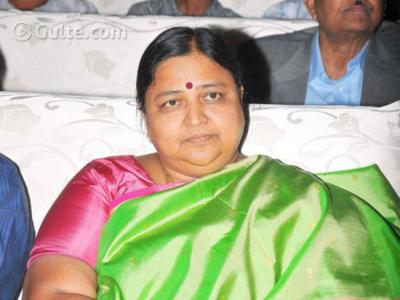 The buzz that former MP and Dalit leader Panabaka Lakshmi is joining the BJP is getting louder by each passing day. Panabaka Lakshmi, who was a Congress MP thrice and was a union minister in the UPA 2.0, is currently in the TDP and had lost the 2019 elections from Tirupati parliamentary seat. However, victorious MP Balli Durgaprasad's sudden death has necessitated byelections in Tirupati. Panabaka Lakshmi now wants to contest these elections as a BJP candidate.
Sources say that the BJP had initially tried to project another TDP defector – Ravela Kishore Babu – as its candidate from Tirupati. But, it has later felt that Panabaka Lakshmi would make a better candidate. BJP sources also say that Panabaka Lakshmi is negotiating with the BJP national leadership through the mediation of Daggubati Purandeswari. Both Panabaka and Purandeswari were ministers in Manmohan cabinet and share a very good relationship.
Panabaka Lakshmi might make a formal announcement sooner than later on the issue and clear the air. Sources say that the national  leadership of the party has already given her a nod to go ahead and start the background work for the bypoll.