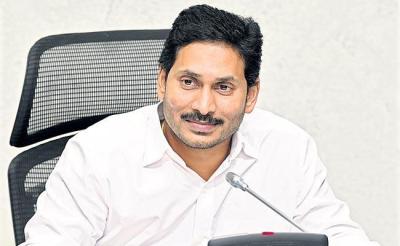 YSRCP Chief and Andhra Pradesh Chief Minister YS Jagan Mohan Reddy recently chaired a review meeting with the concerned officials on conducting a comprehensive land survey in the state.
At the meeting, Jagan asked the officials to make teh best use of the latest technology like drones, so that the survey can be conducted with utmost perfection without any errors.
The above said land survey is expected to roll on from the 1st of January 2021. The comprehensive land survey will go on for two years. The main motto of the survey is to provide permanent ownership for the lands.
The authorities have made all the required arrangements for the comprehensive land survey. As many as 4,500 teams will survey at a time. The surveyors will cover a land of 1.22 lakh sq km.
As the wavy area si to be covered in the survey. The survey will be conducted in a phased manner. The concerned officials will regularly monitor the survey process.
The surveyors were being trained on how to use the latest technology for the survey. For their better understanding, a pilot survey is being conducted in the Takkellapudu village of Krishna District.
CM Jagan's work speaks more than his words. The survey, which no Chief Minister has done in the state so far in the ages, proves his commitment to serve the public in the state.