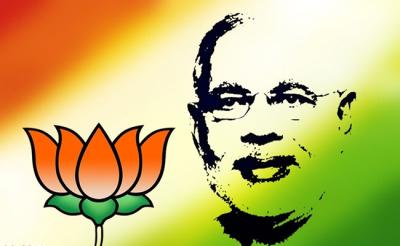 The controversy over the free Covid-19 vaccine election promise of BJP has created a small size political storm in the country. While some parties have come down severely on BJP, some parties like AIADMK announced the same to the public in the state.
Telangana Minister of MA&UD, Industries, and IT&C KTR took a slight dig at BJP on the election promise. Replying to a question of a Twitter user, if he had taken a shot of the Covaxin vaccine, KTR replied: "Nope. Didn't get any COVID vaccine shot; apparently it's reserved only for Bihar."His witty tweet resulted in a war of words between BJP and TRS followers on Social Media.
BJP's former political ally in Maharashtra Shiv Sena took potshots at free vaccine promise. Shiv Sena's spokesperson and Member of Parliament Sanjay Raut took a dig at BJP on this.
Sanjay Raut called the election promise of BJP discriminatory. He said, earlier leaders said, 'Give me blood, and we shall give you freedom', now it has changed to 'Vote For Us and We Will Give You Free Vaccine.'
Now the politics are revolving around the Covid-19 vaccine. Not only in India but United States politics are also revolving around this. US President Donald Trump announced the Covid vaccine as an election promise.
When the world is struggling to fight the virus, the governments are doing politics in the name of the vaccine. The parties are seeing it as a potential way to boost their political mileage.