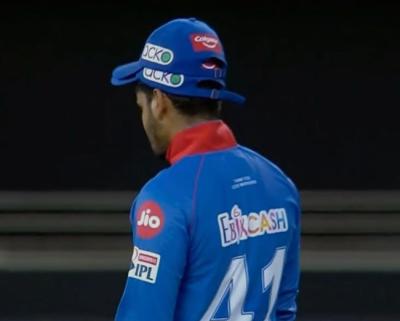 Ever since Indian Premier Leauge(IPL) 2020 started in UAE, players are being seen wearing more than one cap at a time on the field.
In almost all the games, the players particularly the captain of the side is seen wearing two caps at a time. This has definitely surprised the fans.
The reason behind this new tradition is the ICC has prohibited the players from handing their items including caps and sunglasses to the umpires. Earlier, the umpires used to hold a player's accessories. This new rule is to ensure everyone remains safe on the field in these testing times of the pandemic.
Hence, the players are handing their caps to their teammates before bowling. Even at the international level, several players have been seen wearing more than one cap.