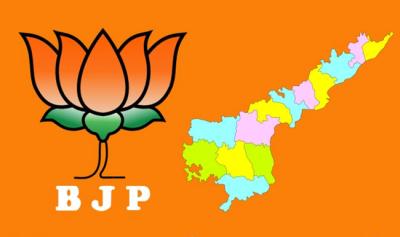 Participation in TV debates is turning out to be a huge issue in Andhra Pradesh Bharatiya Janata Party. As many as three party leaders have so far been suspended after they took part in the TV debates. They have been issued notices and they have later been suspended from the party as their explanations were not satisfactory.
Sources say this trend began during the period of Kanna Lakshminarayana and has gone up after Somu Veerraju took over as the party state president. Party sources say the problem is not over participating in debates. The problem is over speaking against party line. On issues like TDP-BJP relations and on Amaravati capital issue, several BJP leaders are holding opinions that are contrary to the party line. Most of them spoke in support of the TDP on the issue.
At least three spokespersons – Velagapudi Gopalakrishna, Ramakotaiah and Lanka Dinakar – have been shown the door so far. Of these, Lanka Dinakar has been served notices twice. He replied to the first notice, but did not bother to reply to the second notice that was issued by Somu Veerraju. Meanwhile, party senior leader Vishnuvardhan Reddy said that only those designated by the party would appear on the TV debates.
However, some say that more than partyline, it is the jealousy over some people becoming more popular is the real issue.