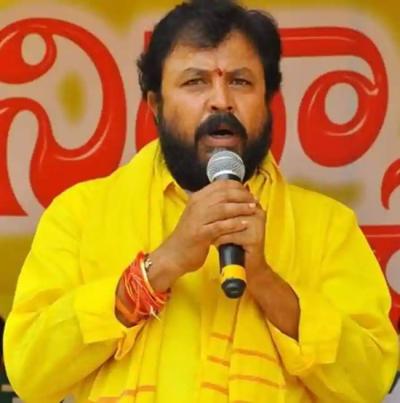 Till recently, he was the centre of attraction in West Godavari politics. His name struck terror in the minds of the officials and they were mortally afraid of him. He would bash up any official to have his way. But, now, the very same politician is a meek and mellowed shadow of his former self. He is not even venturing out of his home these days.
We are talking of Chintamaneni Prabhakar. He was the two-time MLA from West Godavari and was known for his brash ways. He would physically attack the officials who either stuck to the rules or tried to question him. He even attacked his political rivals several times. In fact as many as 29 cases are pending against him and the TDP government did not take any action against him even in one case. As a result, he became more brazen and attacked a lady tahsildar.
But, he lost the 2019 elections due to the YS Jagan wave. His party too has lost power. Soon after the TDP went out of power, the long arm of law caught him. He was put in the prison for 66 long days. Now he is out of jail, but has mellowed down quite a bit. These days, he is not even coming out of his residence. He is not even attending party programmes. This has unnerved the party cadre and they are now finding it difficult to politically assert themselves. The MLA is said to be skpping even the most important party programmes for fear of police reprisals. Once mightly Chintamaneni is a mellowed and silenced hero who prefers to bide his time.