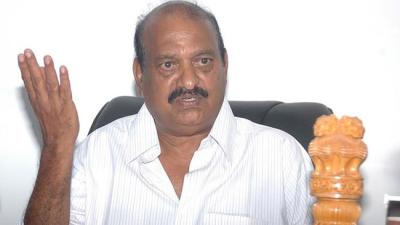 TDP leader and former Tadipatri MLA JC Prabhakar Reddy, who made it to the headlines with his arrests and floating the Covid-19 norms made a media appearance today.
The senior leader found fault with cases filed on him. He was surprised by the cases as to how come cases were filed on him when the vehicles were not registered in his name.
"I was put in jail without committing any mistake. There is no law and order in Andhra Pradesh. Filing illegal cases is not appreciable," media reports quoted the former MLA as saying.
Talking about the buses purchased from Northeastern states Meghalaya and Nagaland, he said there will be concessions in states with special status, which is why they preferred to purchase buses from there.
Surprisingly, he said there is no wrong in getting buses from there. Several people prefer to purchase buses from states with special status and they too did the same with their travels.
JC Prabhakar Reddy and his son Asmit Reddy were arrested in June 2020 in connection with the alleged BS-III registration scam. Hours after getting bail in the case, the duo was arrested again for floating Covid-19 norms.