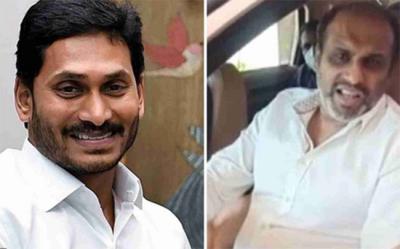 Despite denials, it appears quite possible that the DK Adikeshavulu Naidu family is all set to join the YSRCP. The Adikeshavulu family, which has liquor business and other industries, has been in the Congress and the Telugu Desam Party. During the 2009 elections, Adikeshavulu's son Srinivasulu had joined the Praja Rajyam and contested from Rajampet assembly constituency. He was defeated in the election. Later, his mother Satya Prabha joined the TDP in 2014 and contested from Chittoor Assembly constituency and won with a decent majority. However, in 2019, she was asked to take on YSRCP's Mithun Reddy from Rajampet MP seat.
Satya Prabha did not like the idea as she had nurtured Chittoor well and was an unknown commodity in Rajampet. Secondly, she did not like the idea of contesting against Mithun Reddy as they have close relations with his family. His father Peddireddy Ramachandra Reddy is well-known to Adikeshavulu Naidu.
After 2019 elections, the family went into a hibernation and was not active politically. Recently when Jagan came to Tirupati, Srinivasulu met him. In fact Mithun Reddy took him to YS Jagan. Ever since, rumours are rife that he and his mother would join the YSRCP sooner than later.