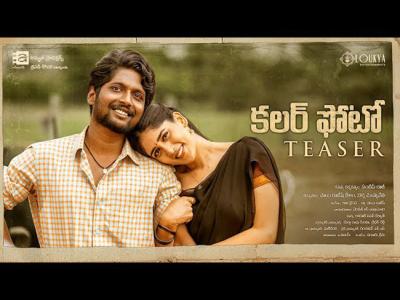 People were excited over the fact that interesting films are directly releasing on OTT platforms and they can watch it directly. But that excitement didn't last long as most of the films released in the recent past have disappointed the audience heavily.
Films like Nani's 'V' and Anushka's 'Nishabdham' failed badly and Raj Tarun's 'Orey Bujjiga' too didn't impress the audience. The situation is the same in Tamil too as OTT releases like 'Ponmagal Vandhal', 'Penguin' and others didn't meet the expectations. These films brought a lot of negativity over movies releasing on OTT platforms.
But the films releasing during the Dusshera time are giving hope to the movie lovers once again. 'Chai Bisket' fame Suhaas and Chandini Chowdary's 'Color Photo' written and directed by Sandeep Raj is going to be premiered on 'Aha' on 23rd October. The teaser and songs impressed the audience and with Sunil playing the villain's role, this film is coming with decent expectations.
On the other hand, Tamil star hero Suriya who has a huge market in Telugu too is arriving on 30th October with 'Aakasame Nee Haddu Ra' directed by Sudha Kongara. The film looks quite promising with an interesting premise and creative promotional stuff. Let us wait and see if these two films quench the thirst of the audience or not.