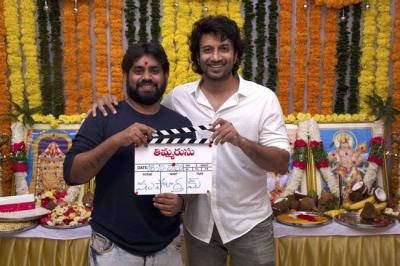 Satyadev is currently one of the most promising young heroes in Tollywood. The choice of his scripts is winning a lot of critical acclaim. He is not just limiting himself to films but is also keen on working in web-series if the script impresses him. He is a talented actor who won a lot of accolades for his supporting roles in big films as well as the films in which he played the lead roles.
He is recently on a roll with successive good films like 'Bluff Master'', 'Uma Maheshwara Ugra Roopasya' and others. He accepted the remake of Kannada hit film 'Love Mocktail' and sources say that he demanded one crore for this film. After some negotiating' the reportedly agreed for 75 lakhs. He also accepted a film titled 'Timmarusu' and he is getting paid a lot for it too.
He is getting a lot of offers from OTT platforms too and he is reportedly charging them the same amount of money as per reports. It is quite common for the actors in good form to ask for the bigger paycheque and it looks like Satyadev is also going in the same direction.