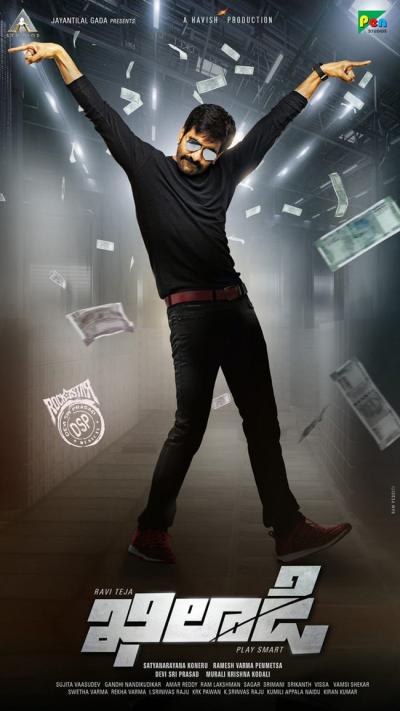 Mass Maharaj Ravi Teja is waiting for a good hit for the past few years. None of his films succeeded at the box-office and his market took a severe beating. Fans are eagerly waiting for his comeback. He is currently wrapping up 'Krack' and he announced his upcoming film titled 'Khiladi' under Ramesh Varma's director.
Ravi Teja and Ramesh Varma earlier made 'Veera' which was a disaster. Despite that, the star hero gave this director another chance. Ramesh Varma had two hits in his career which were remakes. He remade a Korean film for 'Ride' and remade 'Ratsasan' as 'Rakshasudu'.
Tollywood's inner circles are whispering that 'Khiladi' is also a remake for a yet-to-be-released Tamil film.
Going by the pre-first look poster, many people are claiming 'Khiladi' to be a remake of 'Sathuranga Vettai - 2'. Previously, the 'Sathuranga Vettai' which released in 2014 was a huge hit in Tamil and it was remade as 'Bluff Master' in Telugu. The team made 'Sathuranga Vettai - 2' which didn't release due to unknown reasons.
The film is expected to hit the OTT platform soon but Ramesh Varma reportedly found out about the film's story and reportedly bought the rights. Impressed by the original, Ravi Teja too gave his green signal for this film as per sources. Khiladi' is said to be a heist thriller and we need to wait till we find out if these rumors turn out to be true or not.