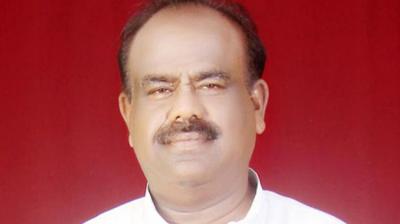 Till two years ago, Sirikonda Madhusudana Chary was the speaker of the Telangana assembly and flaunted his proximity to KCR like newly worn clothes But he suddenly got eclipsed by the turn of events. He lost a prestigious election from his home town of Bhupalapally in 2018 and could not make it to the assembly, where a plum post awaited him.
As if to rub salt to the injury, the Congress candidate who defeated him,  Gandra Venkataramana Reddy, joined the TRS thus effectively unseating him from Bhupalpally. Suddenly, everything looked bleak for Chary. Local ground was being lost as everyone was approaching Gandra for works. KCR did not give him any job whatsoever. So, Madhusudanachary remained confined to home occasionally visiting old acquaintances.
But, all of a sudden, he celebrated his 65th birthday amid much fanfare on October 3. This has surprised many as the scale of the celebrations was very big and the attendance was huge. Soon, rumour mill went into a tizzy claiming that KCR would give him some plum post. There were guestimates that he would be made an MLC. Those nothing concrete has come out so far, there is great optimism  in the Madhusudanachary camp. Will KCR give him some key post? Is this celebration due to this assurance?