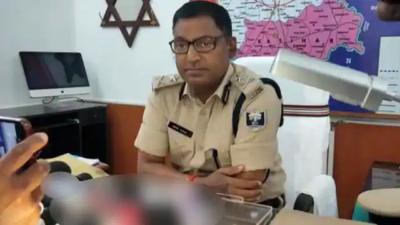 In what it could be a shocker, senior Indian Police Service (IPS) officer Vinod Kumar breathed his life battling the Covid-19 pandemic today at AIIMS Patna.
According to the information, the IAS officer developed problems in taking breath four dack back and was admitted to AIIMS for Covid-19 treatment. Sadly, the treatment couldn't save him.
Bihar Chief Minister who got to know about the sad news condoled the demise of the IAS officer.
Over the past week, two politicians and two journalists succumbed to the pandemic in the state. Recently, Minister of Panchayati Raj Department Kapil Deo Kamat and Vinod K. Singh died of Covid-19.
So far, 2,03,060 patients have been diagnosed with Covid-19 in the state. While 1,91,515 patients have been recovered from the virus, 990 patients succumbed to the virus.